Force.com® Development Services
Make the most out of immensely secured, powerful and scalable cloud computing platform. Force.com® fosters putting apps in the hands of everyone.
Force.com® Power of Lightning™
Lightning provides a modern interface with a lot of productivity enhancements, especially on mobile devices. Components are responsive, reusable building blocks for making apps and pages. Migrate your investments in Salesforce classic by developing corresponding Lightning Components.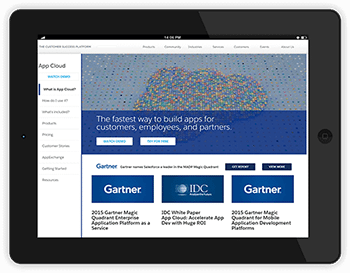 Lightning effect of Force.com®
Fast with minimal coding
Faster, more nimble development – Force.com is fast because it requires minimal coding.
Form builder
A builder is a tool that lets everyone from developers and admins to business users create and customize applications and business processes.
Completely secured
Force.com utilizes some of the most advanced technology for Internet security available today. Secure Socket Layer (SSL) technology protects your information using both server authentication and data encryption.
Mobile and SMO
We help you during the complete lifecycle of App development: from business analysis, process mapping, designing architecture, development, testing, rollout and user adoption.
Discover iTech Approach Force.com®
Awesome Services
Discovering, Analyzing and Strategizing
To be sure, analysis is important but in the end, strategy is and will always be a creative process.
Mock-up and Prototypes
Mockups is a streamlined and intuitive web app that helps you create and collaborate on wireframes, mockups, diagrams and prototypes
Developing & Testing
 Software Development is writing the code, while Software Testing is finding out whether or not the code runs the way you expect it to.
Launching and Releasing
A product release is the process of launching a new product and product release is sometimes done with a beta version whereas Launch is the initial release of a piece of software.