ECM Strategy and Consultancy
An enterprise content management (ECM) consultant can help your company gain better control of its content and information. These consultants can streamline your business processes to increase productivity, and therefore reduce costs.
Why Do You Need A
CONTENT MANAGEMENT
STRATEGY?
Part of the enterprise content management framework is retention. In terms of governance and regulatory guidelines, certain types of data sets must be retained for specified periods of time. In addition, many companies want to hold useful data on clients such as targeted marketing materials, purchase history, communication records and more.
– Manage Retention
– Add Data Integrity
– Enable Governance
– Improve Security
– Accessibility

Why choose Discover iTech for
Content Management Strategy and Implementation?
We have over a decade of experience in helping organizations manage their terabytes of digital data.
Cloud Experts
DiscoverItech have best cloud experts and we are glad to share it with you.
Frontend Experts
We have best Front-end Experts in our team to meet the client best needs and providing them best user interface.
Data and Analytics Experts
At DisocverItech Data Analyst interprets data and turns it into information which can offer ways to improve a business
Enterprise Favorites
Our team proves that we are enterprises's favorite in different industries.
Your data is useless without
DATA ANALYSIS AND
RETRIEVAL SOLUTION
Adopting an enterprise content management strategy isn't necessarily about a complete overhaul of your systems. Your company probably already engages in ECM. But as with everything, it's always worth improving your existing methods to use a more practical, efficient and results-oriented system that ensures both compliance and governance.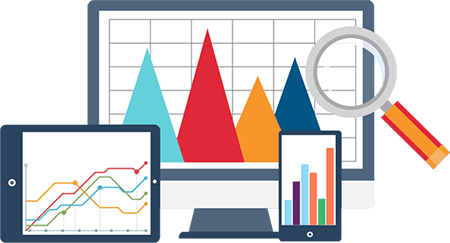 We are expert
COMPLIANCE SERVICES
To illustrate, Templafy offers an enterprise-wide governance solution to maintain compliance and on-brand communications for all your company documents and emails. Templates can be automatically personalized and switch between multiple user profiles.
Moreover, all brand assets such as company colors, logos and fonts are automatically checked for compliance and updated. Plus, with an administration platform, everything can be quickly updated and deployed without needing assistance from the IT department.